SELECTION AND RECRUITMENT OF EMPLOYEES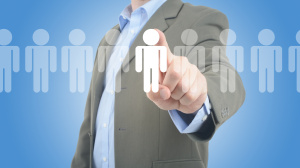 Those two-day workshops are conducted by practising business trainers who work as recruiters for various organisations for all kinds of positions. Skills taught during the workshops include proven selection methods; planning, preparing and conducting the recruitment process; and reporting back to the client. The workshops consist in simulating recruitment situations and training recruitment skills.
After the two-day workshops participants will know:
The Direct Search selection method.
How to prepare an effective plan of conducting recruitment.
The tools used to reach potential candidates.
How to prepare job descriptions and job offers.
How to verify application documents (CV, cover letters, diplomas and certificates, references etc.).
How to conduct an interview over the phone.
The methodologies of the competency-based interview and behavioural event interview.
How to ask relevant questions and how to correctly assess the candidate's qualifications.
How to handle various issues that might arise during the interview.
How to prepare reliable and accurate assessment of the candidate's qualifications.
How to provide feedback that contributes to the professional image of the recruiter and the company.
ADVANTAGES OF THE WORKSHOPS FOR THE COMPANY AND EMPLOYEES
Reduced risk of failed recruitment
Reduced costs of recruitment processes
Professional recruitment processes implemented within the organisation
Reduced staff turnover
LEARN MORE – CONTACT US