Main objectives of the workshops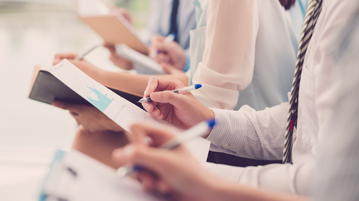 The workshops are recommended to both managers and salespersons. This is the best practice improving effectiveness. After the training, managers will be aware of the requirements they can impose on their employees and employees can count on their managers' support.

After the two-day workshops participants will know how to:
Identify clients by their behaviour and adjust the sales talk accordingly.
Induce the unconscious needs of clients and successfully perform upselling.
Effectively use sales persuasion techniques.
Make recommendations according to effective sales algorithms.
Use the three channels of effective recommendation.
Build maps of sales potential.
Finalise transactions.
Build the customer's loyalty towards the company.
LEARN MORE – CONTACT US